North Central's Authorized Reseller Products
North Central Emergency Vehicles is an authorized reseller of Ferno, Stryker, iTech Tank Boss, NCE, and Turtle Plastics. For each one of these products, we understand their innovations and applications. If you can tell us what you need, we can help you select the best solution or product. These manufacturers cover a wide range of products such as emergency stretchers, ambulance cots, defibrillator mounts, stair chairs, oxygen tank lifts, and cribbing and compartment tiling. If you don't see the ambulance parts or accessories you are looking for, check our emergency vehicle parts page for more details on the wide range of ambulance parts and accessories we keep in-stock. We also have a monthly parts special as well as select and limited parts for bottom dollar prices at our Garage sale.
We sell these products nationally and take all major credit cards for our customers' convenience. All in-stock products ship out same day via UPS. If we have to order a part or accessory, we will work directly with the manufacturer to get it to you as quickly as possible. Any questions? Don't hesitate to call us at 888-785-3375 or fill out our easy-to-use contact form.
Stryker
At Stryker, their mission is to provide breakthrough technology that reduces patient and provider injuries, and they are doing just that with products like Ambulance cots, cot accessories, Cot fasteners, Evacuation Equipment, Patient Transfers, and Stair Chairs. Users of Stryker EMS products have saved money, costs, careers and risk of injury to employees and patients alike, and we are proud to be a reseller of their products at North Central Emergency Vehicles.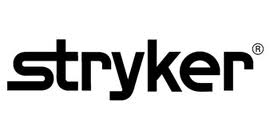 One of their featured products right now is the Power LOAD which works in conjunction with their Power-PRO Ambulance cots. The Power-LOAD™ cot fastener system lifts and lowers the cot into and out of the ambulance, reducing spinal loads and the risk of cumulative trauma injuries. The Power-LOAD™ cot fastener system improves operator and patient safety by supporting the cot throughout the loading and unloading process. The reduction in spinal load helps prevent cumulative trauma injuries. The Power-LOAD™ cot fastener system wirelessly communicates with Power-PRO™ cots for ease of operation and maximum operator convenience. These products are available for immediate purchase and installation!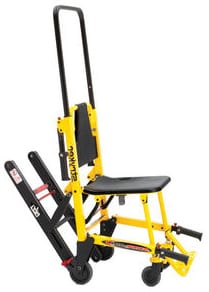 Another popular Stryker product is the Stair-PRO. The Stair-PRO (Model 6252) is scientifically proven to reduce the risk of operator injury. Independent ergonomic experts found Stair-PRO users had less physical stress and risk of back injury than operators of any of the six major competitive chairs. The operator position, adjustability of handles, angle of the track and the built-in descent control made Stair-PRO the safest chair in its product category. Stair-PRO has an innovated Stair-TREAD system that allows medics to transport a patient down stairs without lifting.
Check out the Stryker EMS Catalog here for more information about the products they offer.
Call us at 888-785-3375 or fill out our easy contact form to learn more information about Stryker products now!
Ferno
Ferno is a safety innovation company provide global solutions in the EMS and Rescue industry. North Central Emergency Vehicles is proud to be an authorized reseller of the many products they produce, including ambulance cots, stair chairs, defibrillator mounts, emergency stretchers, basket stretchers, immobilization solutions, splinting devices, pediatrics, trauma bags, and oxygen & airway products.

One of the newest and most popular products of Ferno is their powered stair chair – EZ Glide with Powertraxx. The EZ-Glide with Powertraxx provides maximum safety when going up and down stairs using an electronically controlled motor and direct drive transmission with chair tracks. The tracks and motor carry the patient load, not the operator.
Another popular product to watch would be the Ferno's powered ambulance cot – PowerFlexx Powered Ambulance Cot. The POWERFlexx+™ Powered Ambulance Cot also features 700lb unassisted lift capacity. The cot lifts the 700 lb. weight, not the operators, reducing situations where operators may injure their back.
Check out the Ferno EMS Catalog here to see more information on the products they offer.
Call us at 888-785-3375 or fill out our easy contact form to learn more information now!
NCE
NCE (National Creative Enterprises) has been the original manufacturer of defibrillator/monitor mounts for over 25 years and guarantees the highest quality product. They manufacture and stock mounts for Zoll X Series, Zoll E Series, Zoll M Series, Physio Control Lifepak 12, Physio Control Lifepak 15 and Philips Heartstart MRx.
NCE Mounts provide the maximum protection for your defibrillator, minimizing the risk of costly repairs due to device impacts or falls during transport. More importantly, these mounts will protect your EMT's from flying defibrillators in the event of a sudden stop, accident or roll-over.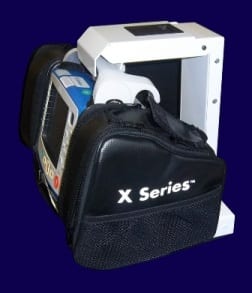 NCE Mounts feature:
One-hand quick release
360 degree swivel for easy positioning and viewing
Easy and immediate access
Easily mounts to counter top or wall
Baked white enamel for durability
2 year warranty
Holds to 20 G-Force!
Laws in your state may require that you use equipment holders in your ambulance. For example, Minnesota rule 4690.1200 on ambulance equipment storage: All equipment carried in an ambulance must be stored so that the patient, attendant, and driver are not injured or inconvenienced in the event of a sudden stop or movement of the ambulance during transport.
Call us at 888-785-3375 or fill out our easy contact form to learn more information now!
Technimount
Technimount System offers flexibility to the emergency medical services (EMS) market and hospital environments. Technimount creates medical mounts that adapt to different brands of portable medical equipment – Zoll, Philips, Stryker (formerly known as Physio-Control) for ambulances, stretchers and crash carts.
The Technimount System mounting solutions are always ahead of the game. The majority of their products are compliant and tested with the highest norms of the industry
Technimount's experience with the industry's largest companies as well as their team's knowledge in the medical field gives them the edge to develop innovative solutions for the different markets and applications. Technimount Systems has partnerships with some of the best medical device manufacturers, ambulance builders and stretcher manufacturers. Their systems are used by hundreds of clients across Canada, the United States, and Europe.
Call us at 888-785-3375 or fill out our easy contact form to learn more information now!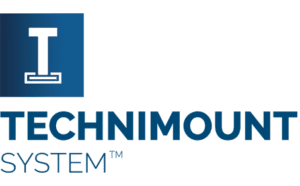 iTec Tank Boss
The iTec Tank Boss is an innovative solution for lifting and moving oxygen cylinders / tanks / bottles. Specifically designed to vertically raise tanks up to 27″, it is ideal for loading tanks into ambulances. There is also a horizontal lift which raises to 44″. These two separate lifts make it a breeze to transport, lift and load cylinders into EMS vehicles. This can also be used for gas cylinders or bottles depending on dimensions.
With large steering handle for easy maneuverability, this zero-lift device is simple and effective to use.
All Units come FULLY ASSEMBLED and have a full 3-year warranty!
There are two basic types of Tank Bosses: a vertical lift for cylinders stored upright in the ambulance and a horizontal lift for cylinders stored horizontally. The horizontal lift can be used to turn tank upright for storage on the ground.
Call now to order! Priced currently at: $2,195.00!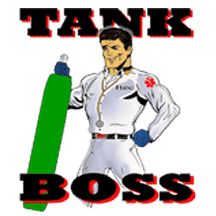 HORIZONTAL TANK BOSS VIDEO
Call us today at 888-785-3375 or fill out our easy contact form to learn more about the iTec Tank Boss!
IMMI: SmartDock
SmartDock® is a hands-free SCBA holder for fire apparatus. This strap-free docking station offers single-motion SCBA insertion and hands-free release when the firefighter stands up to exit the seat. In the event of a collision, the top claws lock from inertial forces for a secure hold, preventing the cylinder from becoming a projectile. SmartDock is engineered so one model fits nearly all SCBAs used in today's U.S. fire departments. With its low profile, SmartDock can retrofit to a wide variety of SCBA seats.

When called to action, firefighters need to move quickly, so speed and efficiency are critical in transit. Current SCBA holders require firefighters to operate release levers and cumbersome straps that can become entangled with seat belts and firefighting gear. SmartDock provides single-motion insertion of the SCBA, holds the cylinder securely in place while in transit and releases using no straps or levers.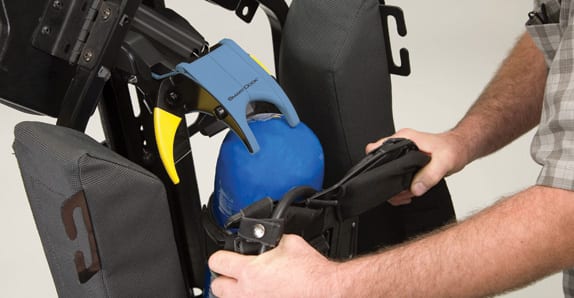 Call us today at 888-785-3375 or fill out our easy contact form to learn more about the SmartDock now!!
Turtle Plastics
Recycling conserves our natural resources, saves landfill space, conserves energy and reduces water pollution, air pollution and the green house gas emissions that cause global warming. Turtle Plastics is a business that recognizes this issue and develops products out of recycled materials that would otherwise be in a land fill.
Turtle Plastics specializes in many products that are made for the Fire, EMS, and Rescue industry, including the eZ-Mat Compartment matting, Ladder cribbing, wheel chocks, fire station entrance matting, hose bridges, cribbing, and in-station matting.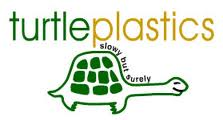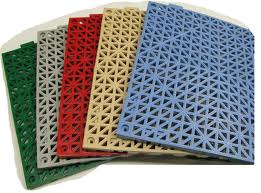 The eZ-Mat Compartment Matting is one of their featured products, making it so much easier to remove matting for cleaning because it is a simple one-piece compartment matting.
Another very useful product developed by Turtle Plastics is Fire cribbing. They provide a wide variety of options to stand, medium and giant step chocks, to Lincoln Log crib styles to standard and step wedges. Check out a brochure on Turtle Plastic fire cribbing.
Turtle Plastic solutions for Fire, EMS, and Rescue do not stop there. There are plenty of applications that their products can be used for while also promoting a healthy and better environment for the future.
Give us a call at 888-785-3375 or fill out our easy contact form to learn more today!
Tecniq
At TecNiq, Inc., our primary objective is to produce the highest-quality LED lighting products at an affordable cost. By combining world-leading optics, streamlined manufacturing process, and efficient LEDs, we are able to provide lights that are incredibly well-built and extremely efficient with reliability that's second to none. We also bring these lights to market with a no-hassle 10 year warranty and an amazing price point.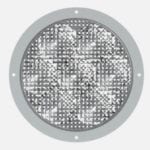 Call us at 888-785-3375 or fill out our easy contact form to learn more information about TecNiq products now!