About North Central Emergency Vehicles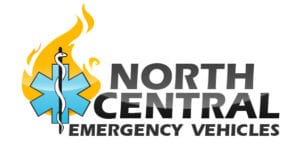 With roots that extend over five decades in the automotive and truck service industry, North Central Emergency Vehicles strives to meet all our customer's needs, not only by helping them procure the right emergency vehicle, but throughout their entire ownership experience. We strive to help our customers through the process of evaluating exactly what their emergency vehicle needs are, guide them through the design procedure, and help them acquire the vehicle that best meets their unique requirements. Once the new ambulance, fire apparatus, or specialty vehicle is delivered to its new home in our customer's station, we will be there through their entire ownership and provide the service they require to keep their new equipment running efficiently. North Central Emergency Vehicles strives to be the true one stop/sole source dealership for your emergency vehicles, parts, and service.
We value quality. From the vehicles we offer to the remounts/refurbishments and services we provide, emergency vehicles need to be reliable and safe. Our priority is to make sure the customer receives the highest quality vehicle and service their budget can provide.
We value experience. Our staff consists of firemen, fire chiefs, and EMTs that have the experience to relate to the demanding duties our customers live. Most of our service staff has 15-20 years on the job, so they have seen almost every issue and every repair possible on an emergency vehicle. Other dealerships don't have the experience to provide the level of service we do, either. They can all sell vehicles and do some repair work on ambulance or fire apparatus conversions, but very few can also repair the mechanical side to the chassis. This is a rare and high-valued skill that we do in-house at North Central Emergency Vehicles.
We value trust. North Central Emergency Vehicles has been one of Braun's leading dealer's for the past 30 years and has been a Braun "Gold" dealer for most of them. Also, our ASE Master Mechanic certifications and Ford QVM status prove without a doubt that North Central Emergency Vehicles is a dealership you can count on.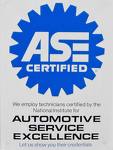 North Central Emergency Vehicles History: From 1964 to Present Day
Jerry's Transmission service was started by Jerry Pawelk.
In the late 1960s, the company began servicing larger fleets of trucks. In the early 1970s, Jerry's moved to a bigger facility to accommodate the increased repair business.
Jerry Pawelk was a fire chief in the local community and was active in the state fire chief's association for 35 years. From his experience, his business began to take care of emergency vehicles. With the change over to diesel engines and the company's expertise in fleet maintenance, Jerry's began taking care of ambulance fleets in the area and even consulted with one of the state's largest ambulance providers to set up their preventative maintenance program, repair facility, and staffing. During this time period Jerry's began remounting ambulances for the fleets they helped maintain as well.
1964

With the company's success and professionalism gaining attention, Jerry's was asked to become a Braun Ambulance dealer. This resulted in 7 full time sales people and an 8 state coverage for new sales.
Continued success called for four separate expansions of the facility being used.
1987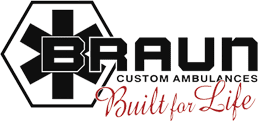 Fred Pawelk (current owner) was hired as the first full-time ambulance salesman.
North Central Ambulance Sales and Service was created to more accurately describe the emergency vehicle dealership side of the business. In June of 1993, North Central Ambulance was granted Ford QVM status for its ambulance remounts.
In the late 1990s Luverne Fire Apparatus was added to the line of emergency vehicles represented by North Central Ambulance Sales and Service along with fire apparatus refurbishing. Luverne eventually became Crimson Fire Apparatus and, finally, changed to Spartan ERV.
In the 2000s North Central Ambulance Sales and Service began manufacturing its own Type II ambulances on the Freightliner Sprinter chassis (now Mercedes Sprinter). They also began to manufacture specialty vehicles, like command centers and SUV conversions for law enforcement and small rescues for fire departments.
1993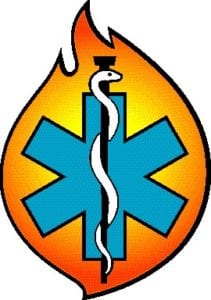 With the continued success of North Central in Minnesota, we were able to expand and add a second facility in Plainfield, IL.
Also, ownership of North Central passed onto the second generation.
With the growth of the business, the company is unveiling this new website and changing the name to North Central Emergency Vehicles which better represents the wide product lines they sell and service.
Today, the dealership has grown to employ four other full time salesmen. North Central Emergency Vehicles now represents four (4) ambulance manufacturers and three (3) fire apparatus manufacturers in all or part of 6 states in the upper Midwest, including Minnesota, Wisconsin, North Dakota, South Dakota, Illinois, and Iowa. The business has performed remounts for municipalities from as far away as Virginia, New York, California and Washington.
North Central expanded territory into Nebraska and western Iowa.
North Central expanded territory into Indiana!
Expanded to include a third location in Lincoln, Nebraska. This state-of-the-art facility is 8,000 square feet of sales and service for all of your emergency vehicle needs.